Here are some of the stories running around the green web this week.
Recycled wood flooring and recycled glass surfaces on Jetson Green-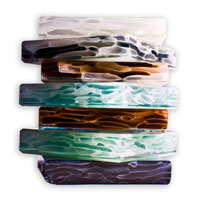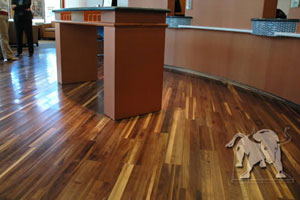 Glass2 is produced with 99% recycled glass with no resin and can be worked on by stone and glass fabricators.
Staybull Flooring salvages waste wood from lumber mills around the world in more than 20 wood species. The discarded strips are binded using solvent-free and VOC-free adhesives, then milled and finished with a VOC-free ceramic finish for a strong detailed mosaic looking flooring. Pricing can start at $4.50 sqft and can do double duty by also reducing labor costs and construction waste.
Ecogeek reports on the groundbreaking of the nations largest wind farm in California-


Just outside Los Angeles, a 3-GW wind farm project is on track to be operational by next year. Able to power 600,000 Southern California homes, the Alta Vista Wind Energy Center located in the foothills of the Mojave Desert just north of Los Angeles will have the first phase up and running by next year with full completion in about 10 years.

[ad name="Go-JP Rectangle"]
Continuing coverage of the Gulf Oil Spill by The Nature Conservancy including the three biggest things you can do to help the gulf–