Goes to show that there are varying degrees of sustainability. The worlds first 'Eco-Friendly Golf Course' is opening tomorrow (July 25th, 2009) in Memphis, Tennessee. A brainchild of singer and green celeb Justin Timberlake, the Mirimichi Golf Course is the first golf course in the US to receive the Audubon International's Classic Sanctuary certification and hopes to gain Platinum LEED certification by opening day.
The former Woodstock Hills Golf Course was purchased by the Justin Timberlake, an avid golfer, in hopes of saving it from development. Feeling that it was "such a landmark for the community" and being the first place he had ever hit a golf ball, he was able to "scoop it and save it."
Long considered a blight on nature and wilderness due to the intense water use, fertilization, and runoff, golf courses have also been criticized for their lack of native habitat. Mirimichi seeks to change all of that with rainwater irrigation, native landscaping, and a new Natural Resource Management Center featuring state-of-the-art biodegradable treatment of rinse water. It even features native grass areas which frame the holes and reduce the mowable acreage of the course.
"Creating an eco-friendly course was a priority throughout the renovations," said Greg King, director of golf, Mirimichi. "We wanted to create a world-class golf experience that protected and enhanced nature's canvas."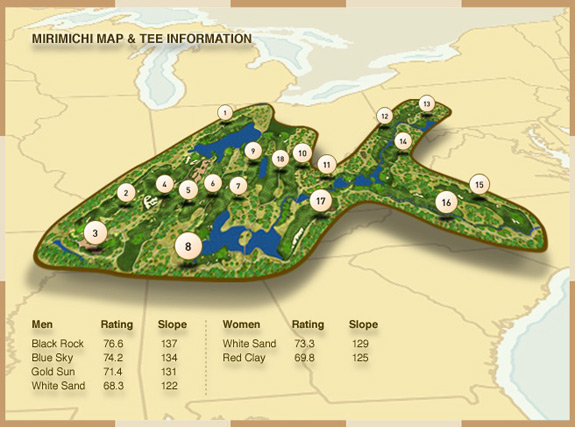 Cruise through the native grass links in a solar powered electric golf cart, all while amidst the singing of native songbirds.
"When you come out to play at Mirimichi, you will see and hear a variety of wildlife," said Rich Peterson, general manager, Mirimichi. "Golf is about more than hitting the perfect shot. It is about promoting physical and mental well-being, preserving natural areas within urban environments and supporting native plants and wildlife. At Mirimichi, both golfers and wildlife find a place of happy retreat."
Sounds very idealistic, however, the fact is that it is still a golf course. It is a great step in being more sustainable and balancing our nature as humans with nature, but I think its going a bit far to call this a wildlife sanctuary retreat. I am skeptical, but who knows, someday you may be yelling "fore" at a no longer endangered ivory-billed woodpecker.
[via
LiveScience.com
]