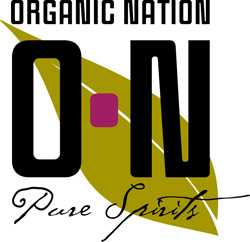 I recently had the opportunity to sample some of Oregon's own wonderful Organic Nation craft distilled Vodka and Gin. Both are handcrafted by Cascade Peak Spirits Inc. in limited-runs from organic ingredients sourced locally.
Since most chemicals are removed from the spirits during the distillation process, many believe that selecting organic liquors isn't as important as buying organic foods. Organic Nation takes the stance that local and sustainable organic farming practices are just as important as the final product, and they aren't messing around. Organic Nation is Oregon Tilth Certified Organic, which has arguably the most restrictive organic certification in existence.
Their two current offerings (with more to come, including an organic whiskey which is aging in barrels as you are reading this) are the Organic Nation O-N Vodka and Gin. Each one has its own distinctive flavors to set them apart from everything else on the market.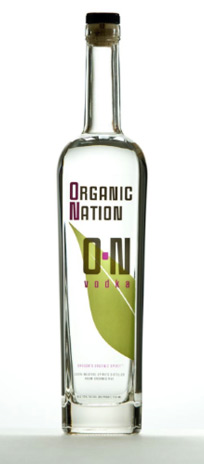 While being incredibly smooth, this 80-proof vodka, is not like the recent rash of trendy tasteless designer vodkas flooding the market. Distilled from a blend of rye, wheat, and corn, it is able to please the palate with the complexity of each grain used. Easily enjoyed in a mixer or completely on its own, its not often you find a sipping vodka with this much character (especially in this price range). A truly artisan vodka with all the qualities of a high priced vodka without the unnecessary flair, Organic Nation Vodka deserves your attention.
With the bar set so high by the ambrosial vodka, Organic Nation O-N Gin seems to have developed wings to soar above. This gin is probably one of the finest I have ever sampled. I tend to enjoy more unique flavors, and subtle surprises await you with each sip of the Organic Nation Gin. One of only four organic gins on the market today, this 86-proof gin is infused with 12 botanical, including some non-traditional herbs such as basil and black pepper. With a distinctly citrus flavor bordered by hues of basil, it develops a bouquet which can only be experienced. A must for those who enjoy Tanqueray Ten, or those who thirst for something a bit different without compromising quality.
Coming from a craft distillery with limited runs, you may have to hunt and covet as finding and acquiring these rare spirits can be difficult.
Visit their website to find out more about Organic Nation's commitment to sustainability and check out all of the great concoctions mixologists have created using Organic Nation spirits. Mix up some of your own in eco barware wrapped in sustainable cork for a green themed party. If you are having trouble finding Organic Nation spirits in your area, you may want to look out for these other organic liquors and spirits and organic scotch whiskys.