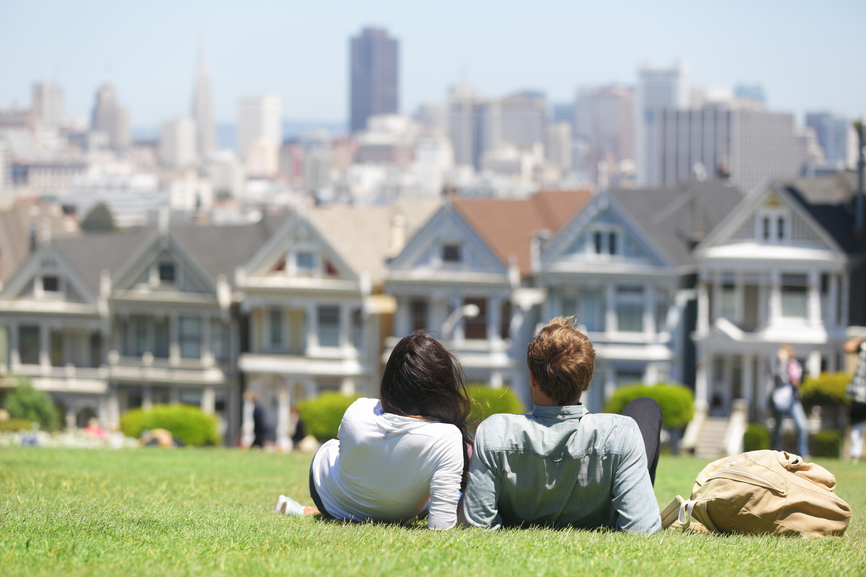 Green business is big business, and more and more companies are adopting eco-friendly and sustainable practices. Here's a roundup of five American cities leading the way in green business:
Austin, Texas
The Texas capitol boats more than 206 parks, 26 greenbelts, 12 preserves and more than 50 miles of trails. Not only does Austin offer plenty of green space, the city plans to be carbon-neutral by the year 2020. Although an ambitious goal, Austin is the country's leading provider of renewable energy with 850 utility-backed programs, which makes its goal to power the city entirely with clean energy quite realistic.
Austin's Office of Sustainability even offers a program for the city's green business leaders that provides tools and resources to help sustainable companies expand their market share while protecting the environment.
Cambridge, Massachusetts
Home to education powerhouses Harvard University and MIT, Cambridge, is a leader of the green movement. Over a decade ago, city officials implements a monumental climate protection plan. Today, as a result, most of the city's vehicles are powered by electricity or fueled by biodiesel. The city promotes a green lifestyle with programs like "Compost That Stuff," a project that collects and processes organic waste materials from the city's restaurants, bars and hotels as well as residents. And according to the Mother Nature Network, Cambridge requires that all new construction must meet the U.S. Green Building Council's LEED standards.
Portland, Oregon
Portland, Oregon's largest city, uses 20 percent more renewable energy than the national average. The city uses 33 percent while the average rests at 13 percent, according to Business Insider. Boasting the title of "America's Most Bikeable City," Portland offers more than 250 bike lanes and trails and 25 percent of commuters either bike or use public transportation. From microbreweries and restaurants to tech companies and consulting firms, a wide range of Portland-based businesses embrace the green lifestyle of the city. Additionally, The Rose City ranks No. 1 in LEED-certified buildings with 175 certified structures, the highest number per capita in the nation. Portland was also named one of the "Top 5 Cities to Visit in 2015" by The Dig.
San Francisco, California
The Golden Gate City is widely recognized as America's solar energy leader. Not only does the city set the standard in solar power, San Francisco also offers recycling programs that encourage residents to reduce and reuse. San Francisco was also the first major city to implement a plastic grocery bag ban back in 2007. And, in 2011 was named "North America's Greenest City" in a study conducted by Siemens and the Economist Intelligence Unit as part of the Green City Index research project.
Seattle, Washington
Widely recognized as the purveyor of top-quality coffee, Seattle is also known as one of America's most sustainable cities. There are more than 20 public buildings located throughout Seattle that are LEED-certified by the U.S. Green Building Council. Seattle residents are encouraged by the city to go green by using energy-efficient appliances in their homes; Seattle City Light even offers an incentive program for residents who use solar energy systems. It brags walkable paths, parks and green-spaces around the metro area and is also home to award-winning green businesses like car2go Seattle and GreenCupboards and other green companies like Microsoft and General Biodiesel Seattle.
This article was written by Lauren Topor; an adventure-loving athlete, living, working and playing in Phoenix, Arizona. She started getting serious about blogging in September of 2014 when she created FITMEDAILY after training for her first half marathon. Since the blog's inception she's ran more than 450 miles and continues to run five days a week. Lauren is a Move It Monday ambassador and member of Team Nuun.