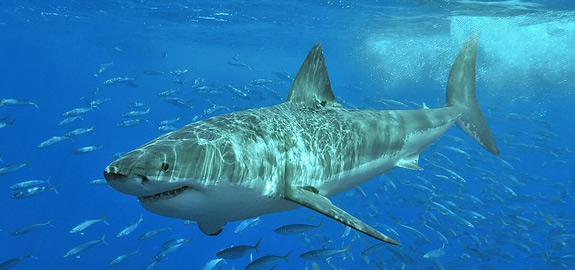 One of my favorite times of the year is when the Shark Week series airs on The Discovery Channel. Having always wanted to go into Shark Biology/Ecology, this show lets me dream of what might have been. The first show I watched was the 10 Deadliest Sharks and I was a bit surprised at some of those that made the list. Given that there are less than 5 sharks that are really considered 'man eaters', the 5 others are just added to back-fill the list. From least aggressive to most aggressive, here are the 2009 Shark Weeks 10 Deadliest Sharks.

10 Deadliest Sharks:
10. Lemon Shark (Negaprion brevirostris)
9. Blue Shark (Prionace glauca)
8. Great Hammerhead Shark (Sphyrna mokarran)
7. Sand Tiger Shark (Carcharias taurus)
6. Grey Reef Shark (Carcharhinus amblyrhynchos)
5. Shortfin Mako (Isurus oxyrinchus)
4. Ocean White Tip (Carcharhinus longimanus)
3. Tiger Shark (Galeocerdo cuvier)
2. Great White Shark (Carcharodon carcharias)
1. Bull Shark (Carcharhinus leucas)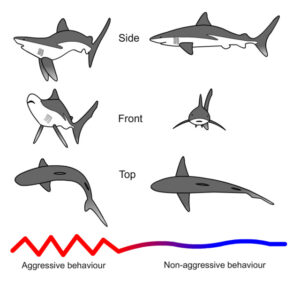 Admittedly, I missed the first part of the show when these less notorious sharks were explored and explained, but having swam with Grey Reef sharks several times, they really are pretty docile. Just like any other animal, when threatened, a flight-or-fight response kicks in, and in the case of a big fish with teeth- you could get hurt.
Grey Reef sharks are fairly unique in that they will openly display when they are uneasy and feel threatened with an arched back and quick darting movements. You don't have to be a shark biologist to understand what is going on, as the behavior itself looks sketchy.
It was no surprise to me that the Bull Shark ended up on top again this year as they have actually attacked while being filmed for the Shark Week series. Large, powerful and found even in rivers including the Ganges in India, the Amazon in South America, the Zambezi in Africa and the Mississippi in the US. They were even found in Lake Ponchartrain after Hurricane Katrina.
Nonetheless, all sharks are essential apex predators to our world and without them our oceans would die. Having swam, snorkeled and SCUBA dove with several species of sharks, including some listed here, I can attest to their beauty, grace, and lack of interest in me. For more information on the plight of sharks, I would suggest the Sharkwater documentary film.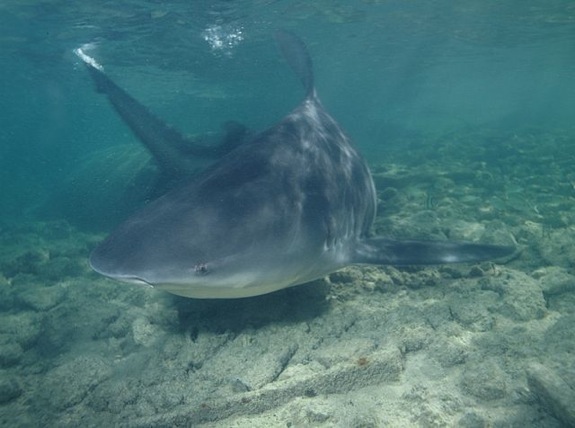 If you haven't yet seen any Shark Week episodes, I highly recommend you check out the Shark Week DVDs
(go for the HD version if you have a Blu-Ray player).
Images:
top: Great White Shark – Guadalupe, Mexico, August 2006 by Terry Gross via wikipedia.
middle: Threat display of a grey reef shark by Chris Huh via wikipedia.
bottom: Bull Shark via wikipedia.