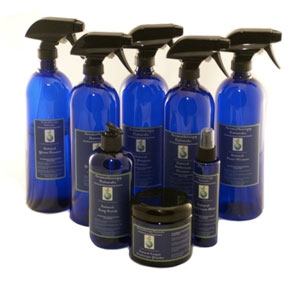 I've reviewed several kinds of natural cleaning supplies including Method and DIY cleaning kits, but this one is a bit unique. Aromatherapy Naturals uses aromatherapy from pure essential oils to give your cleaning a fresh natural scent. Developed by Patti Page and used in her own personal cleaning service since 2006 after tiring of years of using harsh chemicals.
Clean without Phosphates, Ammonia, or even vinegar. Aromatherapy Naturals uses only grain alcohol, organic plant based surfactants (coconut, olive or other oils), water and a few other key natural ingredients. Produced and distributed from a small town in Indiana, it is safe for your whole family including your pets.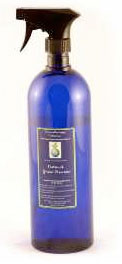 With a wide variety of products from bathroom cleaners to carpet deodorizers, each has its own wonderful yet subtle lavender scent. I personally love the All Natural Bed Linen Mist to spray on the pillows for guests, and the bathroom cleaner leaves the sink smelling like a field of wildflowers.
Each cleaner is custom blended to order so they have all the cleaning power and scented oil. Your favorite aromatherapy scent is probably available as they have everything from Bergamot-Grapefruit to Rosemary-Mint.