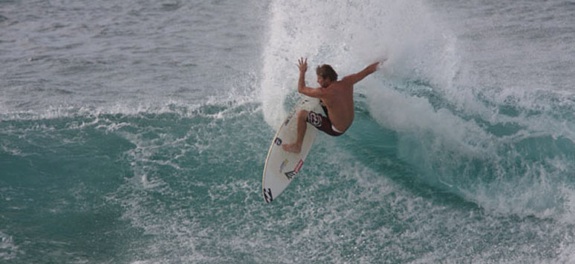 If you haven't been up on surfboard technology, things have changed. In 2005, Clark Foam, the largest foam blank supplier closed its doors citing new environmental regulations which would have crippled its business. The standard for surfboards since the late 50's when polyurethane foam and fiberglass-resin boards replaced wood boards, had come to an end.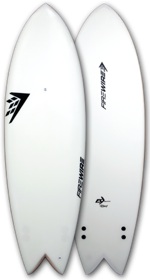 Opening up the market to new innovations and materials, San Diego based Firewire Surfboards was ready with their new carbon and bamboo creation. Lighter, stronger and more flexible, Firewire's boards are also more eco friendly emitting only 2 percent of volatile organic compounds and are 50 times less toxic to the environment than polyurethane foam. No masks are needed around this stuff, and you can walk into any of their factories without getting an instant headache.
Using an environmental sensitive laminating process, the Rapidfire line uses basic cooler type EPS (Expanded Polystyrene) foam inlaid with carbon rods for flex and topped with finished bamboo for strength and stiffness, replacing the standard wood stringer. All excess EPS foam is recycled at the end of the building process. They even won the coveted EuroSIMA Environmental Product of the Year Award in 2005.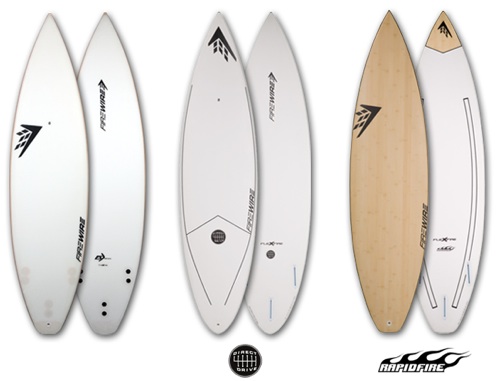 Much like Patagonia's eco-friendly surfing wetsuits, surfing technology is being pushed into the future, with an eco-friendly and sustainable goal shared by surfers alike. Hopefully Firewire along with other surfboard companies will develop even better and more environmentally friendly surfboards in the years to come – I'm counting on it.