If you are following me on Twitter, you probably already have seen many of these, so start following @chicecologist for up-to-the-minute eco-friendly updates from The Chic Ecologist. Hope you are having a great Friday, and hopefully this will make it even better!
Sustainable Sushi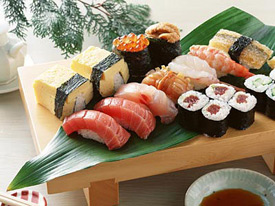 If you love sushi like I do, then you should check out Seafood Watch's sustainable seafood initiative. You may already carry around a pocket guide (or the cool iphone app they have), but now you can help your favorite sushi restaurants also be more aware of the seafood they serve.
You can even get a sushi kit by pledging to get sustainable with your sushi. The kit includes chopsticks, sustainable sushi cards and informational brochures to leave with your sushi chef. For those who don't know, Seafood watch is a part of the Monterey Bay Aquarium, a very respected marine institution.
Free Rice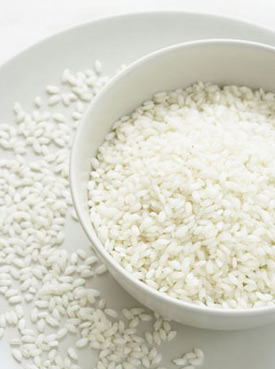 Helping to feed the hungry and improving your vocabulary don't seem like they go together, but freerice.com pairs them like white on rice. For every correct answer you get, you donate (through their sponsors) 10 grains of rice to the UN World Food Program.
Let me tell you, it gets very addicting, and before you know it you have a bowl-full of rice on the screen. You can even change the subject to different languages, geography, math, chemistry, even art! If you are a teacher, or know a teacher, pass it on to the students- they will love the game-like play and visual rewards. All for a great cause.
T shirt recycling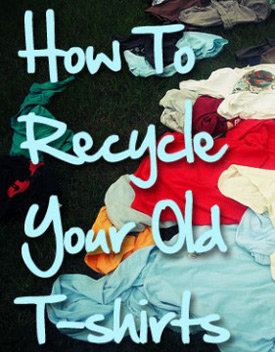 Andy over at hideyourarms.com put together a great blog article on how to customize and recycle your old t-shirts. From scarfs to dog clothes, pillow cases, underwear and more. Tons of great ideas, videos and how-to's to reuse those favorite old T's.