As a Christmas gift this year I received a surfing video from a friend which got me not only dreaming of surfing, but also of some of the great surf gear out there. This being winter for us up in the Northern Hemisphere, warm clothes and green wetsuits are required to ride our eco-friendly surfboards.
A company called Finisterre, based out of the UK, is doing great things in the world of surfing, and really for all outdoor activities. Also founders of Offset The PLC, they are working to reduce the amount of waste found in consumer goods today. Less raw material waste, production waste, transport waste, and ultimate disposable waste.
"After a certain point the correlation between material goods and happiness breaks down to such an extent that it is questionable as to whether a relationship actually exists.

So again we find less is more."
With company values like that, along with truly eco-friendly products, and a One Percent for the Planet member, they earn five stars with me.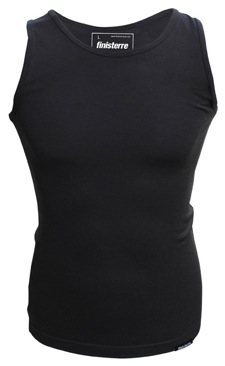 One of my Finisterre product favorites is the Zephyr Vest, a merino wool top which is a great base layer for all activities. A great alternative to plastic-based synthetics, wool is breathable, odor resistant, insulates when wet or dry, wicks moisture, is resistant to fire, and provides excellent thermo regulation. Finisterre uses only the softest chlorine free eco-label natural Tasmanian merino on the market at 17.5 microns (180gm2).
For those in the states, SmartWool offers a very similar products made from merino wool, and it appears other eco-friendly brands are starting to catch on as well.