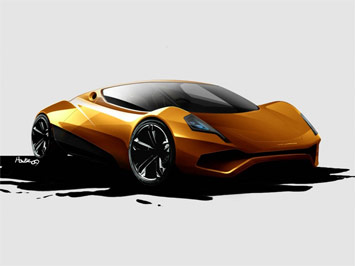 Given that I have a incredible (and possibly unhealthy) soft spot for supercars and exotic sportscars, I must tell you about the p1e by JJAD. Surrey based JJAD automotive design & prototyping company has come up with a beautiful automobile.
Lead by former McLaren F1 and Mercedes SLR designer Jim Dowle and Gordon Murray, would you expect anything less appealing? With an estimated 390 horsepower and whopping 590lb-ft of torque being delivered by two electric motors (one for each axle) and a set of lithium-ion batteries, this could be a huge contender in the ever growing world of electric supercars.
Based on the all aluminum and carbon fiber JJAD Project 001 from last year, the JJAD P1e is the electric spawn trying to make it in this emerging world of Tesla Roadsters. Holding it down with a 0-60 time of 2.9 seconds (est.) and a 230 mile range, this all electric car will retail for £55,000 which is close to $100,000 for us yanks.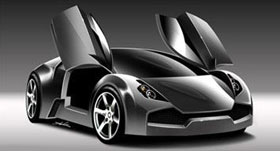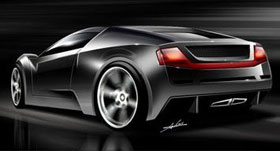 [via carbodydesign]
Related Articles:
Wrightspeed X1 Electric Supercar – Based on the Aerial Atom Sportscar
TTX01 Electric Superbike – Fastest Electric Street Bike
Solar-Powered Electric Biodiesel Hybrid Camper Van – Verdier Westfalia VW Bus