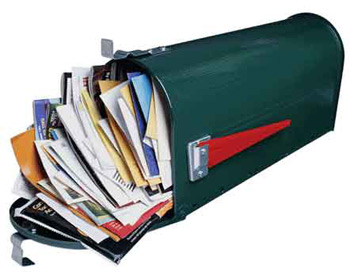 Personally, I'm not a fan of junkmail for three reasons:
1. It's annoying
2. It's annoying
3. We kill trees for this?
I love the advent of online paperless billing, autopay and anything that keeps bills and ads out of my mailbox. Not only is this probably better for my safety (identity theft is not something I want to deal with), but I also have a fondness for trees and forests.
Tonic's Mailstopper (formally Green Dimes) takes care of that by removing you from direct marketing lists, allowing you to select (and remove) yourself from mail order and company catalogs, and monitoring lists to keep make sure you stay off and junk mail free.

For just $20 a year, its a bargain, plus they plant 5 trees through their partner organizations: AmericanForests.org, Trees For The Future, and SustainableHarvest.org.