Black friday as we all know, is a time to get some great deals for the holidays- well what if you want to make it a bit greener? Shopping for sustainable products can be daunting, which is why we've collected a few of the best right here! Eco chic holidays, here we come!
Clothes and Fashion-
The Green Loop carries green, organic and sustainable clothing and accessories to dress up your wardrobe. Stylish chic designs that you may not even know about, and some from your favorite designers like Loomstate and Spun. Pivot Boutique carries many of the up and coming designers in the green fashion industry, so if you are looking for something ultra chic (and very sustainable) for that holiday party.
If accessories are more your style, eco-friendly handbags from City Kitty Design have been a huge hit with those in the fashion 'know'. Made using vintage and reclaimed materials with impeccable style, it redefines eco chic.
Jewelry is a popular gift around this time, but why go with the same old- surprise her with something truly unique and beautiful (you don't have to tell her how green it is). Simply Wood Rings are timeless and meaningful and don't destroy the earth to produce them.
Chocolate and Nectar-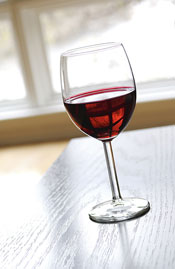 Everybody needs an indulgence from time to time, so why not make it an experience to remember? Intrigue Chocolates make truffles in flavors you never knew you missed. Each one will leave you wondering why you ever wasted the calories eating anything else. Pair it with a nice organic or biodynamic wine from Napa Valleys Grgich Hills Winery to release the full flavor. Sometimes just a nice beer to enjoy while watching the football games on turkey day is just what the pilgrim ordered. New Belgium Brewery has just the lineup for you, whether its a nice dark stout to warm up those bones, or something light after a big meal- all made by one of the most sustainable brewery's around.
And to top it all off, maybe a gym membership is in order- to work off all of that holiday food.
Consumption is by its very nature not very green or sustainable, but making that extra effort to find an eco-conscious product goes a long way. This can take many forms including looking for items with little packaging resulting in less waste, taking public transportation to the mall, and of course picking eco-friendly products and gifts.