Earth Day is Sunday, April 22nd this year, how will you celebrate our planet? Here at The Chic Ecologist, we have compiled a Best-of for your Giving, Shopping and Trivia needs. Let us know what you think!
Gifts for the Earth
This year, the Earth Day Network has focused it's efforts on ending plastic pollution. Personally, I think this is a great cause since it impacts everyone across the globe. With plastic pollution clogging our waterways, oceans, landfills and just about every natural space on earth, it has already begun to invade our food.
Google "Earth Day Events" with your city and state to find events near you to participate in. It is very common to find a cleanup, habitat restoration, trail maintenance or other activity that will support the environment in your very own community.
There are many organizations out there that could really use your help in doing very real things to protect our earth. Here are a few of my favorites: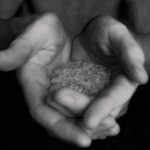 Shopping for the Earth
For those looking to celebrate the earth while shopping, check out a few of my articles covering some pioneers in the Green fashion space: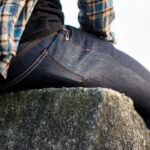 Need a new pair of Jeans? Check out my Top 5 Sustainable Denim Brands featuring some you may have heard of (Patagonia), and some you may not (Everlane and Source Denim).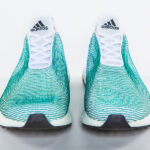 We've got your summer fashion covered with sunglasses, a fresh swimsuit, and some sweet new shoes, all made from recycled ocean plastic.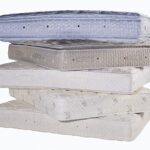 Looking to replace your mattress with something a bit more earth-friendly? Here are some questions to ask before making choosing what you sleep on. Natural Mattress Buyers Guide

Earth Education
Here are a few of our most surprising and most popular articles on earth-related topics for those hungry for some knowledge for earth day.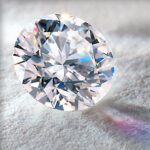 Ethical and Eco Friendly Diamonds – Do they even exist? Learn more about 'natural' diamonds, man-made or synthetic diamonds, and diamond simulants like Moissanite and Zirconia.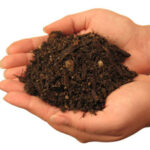 How long does it take to Biodegrade – Common everyday disposable items probably take longer than you think to disappear, especially in landfills.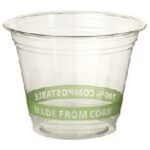 What's the deal with Bio-Plastic? Do those compostable plastic cups and utensils go in the recycling bin or compost bin?
Since the very first Earth Day back in 1970, both the holiday and our awareness of environment has grown. Everyone should care about our earth since it how we treat it will determine not only the quality of our lives, but the lives of our children and their children for generations to come. My hope is that the future of Earth Day becomes less about awareness and more a celebration of this wonderful place we call home. Happy Earth Day!