When I first started changing my lifestyle to reflect my environmentally conscious goals, I had a very difficult time finding products that fit my spring and summer routines AND my fall and winter routines while still avoiding harmful skincare ingredients . The harsh winds, the freezing temperatures, and still having to deal with all the normal things that go wrong with my skin! Winter wreaks havoc on most people's skin, and your regular routine usually does not pack enough moisture. I stock up on a myriad of products to get me through the winter, but I'll share with you my favorites for this season.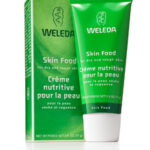 1. Weleda Skin Food
This stuff smells sweet like Calendula and goes on thick. It has enough moisture to solve any trouble area. I like to keep some in purse for emergencies. It works miracles on knees, arms, heels, legs, elbows, and the occasional severe chapped lips. This stuff works on anything! It's seriously amazing. My girlfriend uses it on her face as well and swears by it, but it is a little too intense for my own and causes breakouts.
2. Dr. Hauschka's Body Oils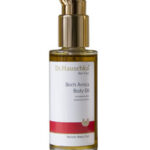 If you're more into oil, like me, I'd go with Dr. Hauschka. My favorite of their scents is the Arnica scent. My husband says that's what 'organic' smells like and if so, that's fine by me. I love body oils because they seem to lock in the moisture throughout the day. I crave hot showers in the cold winter months, but that strips the moisture even more from your skin. Throughout the winter I use this oil after every shower and before bed. I always wake up in the morning feeling silky smooth and supple! I love them!
3. Lavera Wild Rose Liposome Cream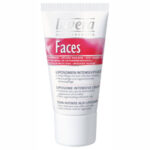 This is hands down my favorite night cream. While it's not technically a night cream, and I do use it for daytime use too, I love how well it works overnight. I didn't really understand having a day cream and a night cream before, but now I get it. The hydraulic acid in this cream is the key. I swear it clears up my skin too, but it doesn't claim to do that anywhere. Either way, you'll wake up with noticeably smoother skin.
[ad name="Go-ED-LgSquare"]
4. Sukiface Moisture-Rich Cleansing Lotion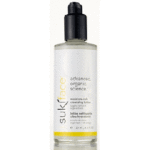 For those of you who need just a little more moisture in their lives in the winter, but for whom the ultra-hydrating creams are too much, I'd suggest a moisturizing cleanser. My favorite this year is Sukiface Moisture-Rich Cleansing Lotion. I'm a first time user as Suki is fairly new on the natural skin care scene, but I'm beyond pleased. This cleanser is gentle enough to use all year long, but it comes in especially handy in the harsh weather months. With the cold stripping moisture all on it's own, the last thing you need is a cleanser to add to the problem. This cleanser has just the right balance of cleaning power and built-in moisture.
5. Tarte FRXtion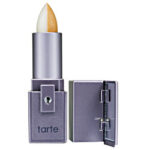 I'll admit, my first reaction when I saw this stuff was: Weird. Then, I tried it. The design behind this is brilliant! It's a two sided lipbalm with a built in mirror in the cap. On one side is a sugar based exfoliant to smoothe troublesome chapped lips. The other side is a yummy vanilla flavored Vitamin E lip balm to protect and moisturize. Perhaps my favorite part is the mirror on the cap so you can check to make sure your chapped lips don't have any embarrassing tag-alongs or exfoliant mis-haps.