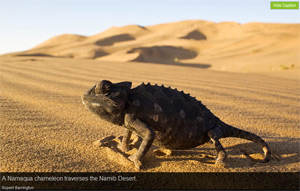 I am just utterly compelled to release my excitement over the new series on the Discovery Channel, Life. Quite possibly some of the most amazing wildlife footage since the Planet Earth series, it may even top it! I haven't been this excited about a show/series since Sharkweek, and that was like 12 years ago.
Advancements in High Definition cameras, high speed video capabilities and equipment, paired with scientific discovery makes for the most epic viewing experience of some of the most interesting creatures roaming the planet. Fun for kids and adults alike, this is a great way to take your family on a world safari from within you home. Nothing will replace actually experiencing nature, but this is as close as it gets.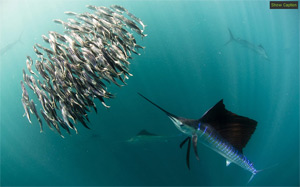 I have only seen two episodes so far, Challenges of Life and Reptiles and Amphibians. Featuring some extraordinary creatures that even as a biologist/ecologist, I was unaware of their existence. Breathtaking slow motion and HD footage captivates you unlike any action movie, because it is real. The bizarre and tragic natural world sucks in even the most uninterested. The baby ibex being hunted by a fox in the Challenges of Life episode nearly drove my girlfriend to tears, and she is not one to gravitate to nature shows in the least.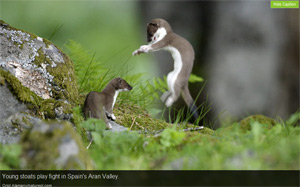 There has much ado about the narration, as with previous Discovery Channel/BBC (British Broadcast Corporation) productions. David Attenborough is probably the most revered recognizable voice in exploration and wildlife films, especially if you are familiar with the BBC or live outside the US.
The Discovery Channel utilizes more recognizable US celebrity's to narrate their versions, probably to increase interest within the US population, which may not relate to the slight accent and the occasional odd word or unfamiliar phrase. The Discovery Channel version of Life is narrated by Oprah Winfrey, who does a great job. However, as a purist, I feel that Attenborough is more familiar with the subject matter (he commonly stars in these productions as well) and exudes a certain passion and excitement. He is more than a narrator, but a relate-able observer (think a more mature, slightly muted Steve Irwin) with a contagious enthusiasm that cannot be matched.
images from Life by: Rupert Barrington (Namaqua chameleon), Hugh Miller (sailfish) and Oriol Alamany (young stoats)