In an effort to reduce plastic packaging and overall waste, I've been trying several different new eco-friendly laundry detergents in order to weigh performance, cost, and waste reduction between different brands and types of detergents.
I'm using three different types of detergent:
Blueland Laundry Detergent Tablets
Dropps Laundry Detergent Pods (liquid packets)
TruEarth Laundry Detergent Sheets
Method
For these tests, I'm using our own front-loading High Efficency (HE) washing machine, one that uses less water and energy to get the job done. This makes a difference as the drum isn't filled up with water as the older top-load models are, which means considerably less detergent is needed to get your clothes clean. I also add a tablespoon of distilled white vinegar to the fabric softener tray for each wash. This helps to increase the PH of the rinse cycle for better detergent residue removal and keeps the washing machine drum clean.
For anyone wondering, I have not been compensated, given free products, or otherwise reimbursed by or any of these companies, and purchased all of these products personally and anonymously without a discount. To be honest, I doubt these companies even know who I am or that I ever conducted this test.
Blueland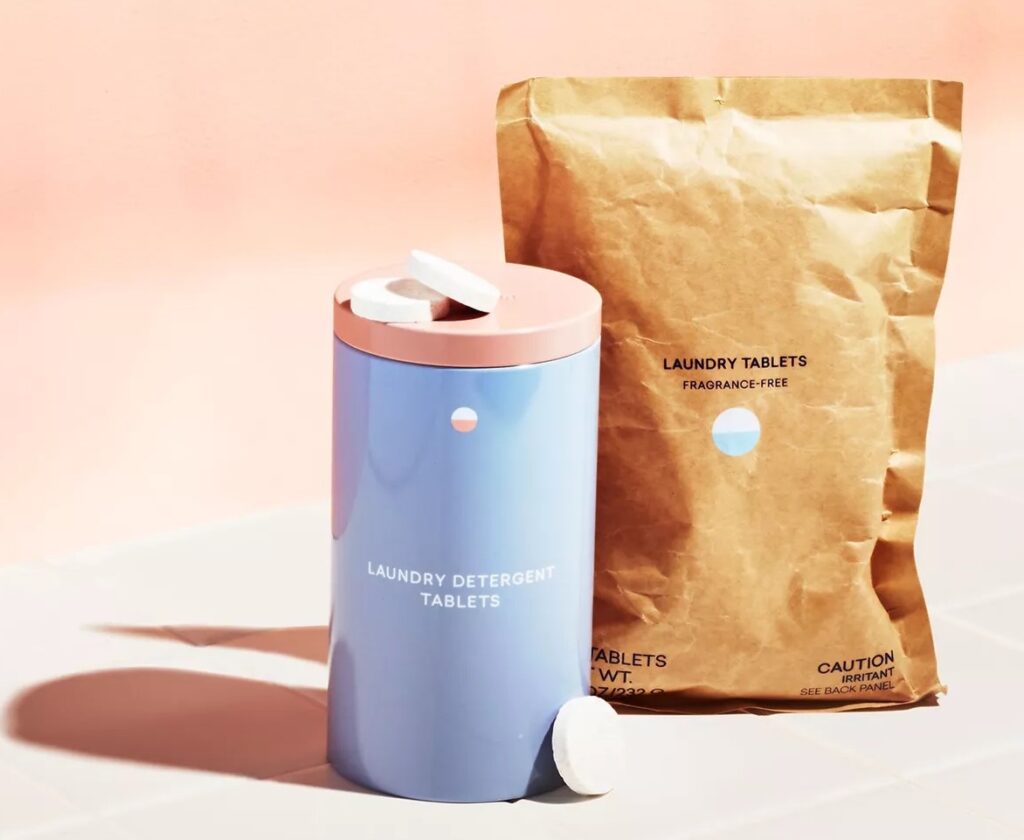 Overview
Cost- Refills cost $21 for 60 tablets*, which comes out to $0.35 per load
Pros
Most eco-friendly (minimal processing energy, lower shipping weight)
Fully biodegradable, no waste in packaging or product
Cons
Doesn't always dissolve fully
Dropps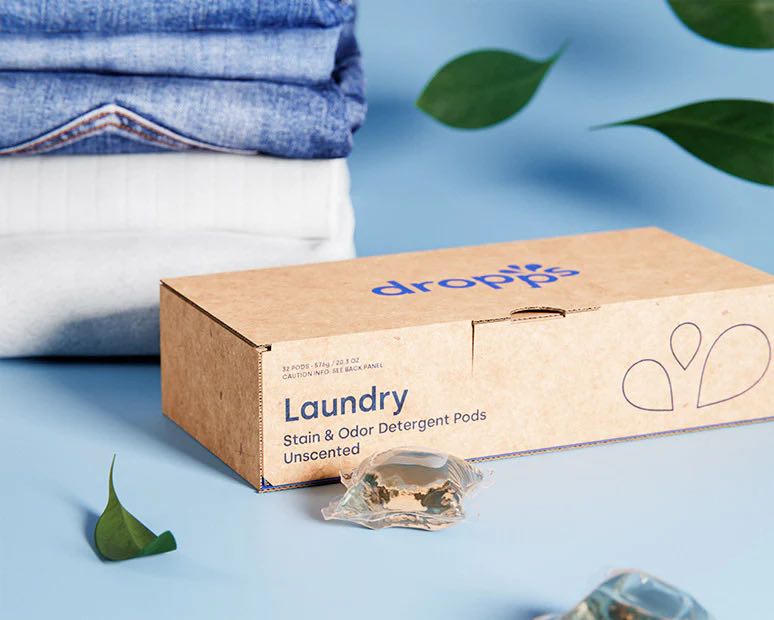 Overview
Cost- Refills cost $26 for 64 pods*, which comes out to $0.41 per load
Pros
Formula specific for athletic (synthetic) clothing
Effective cleaning power
Shipping and product packaging is integrated and minimal- designed well for home delivery waste-reduction
Cons
TruEarth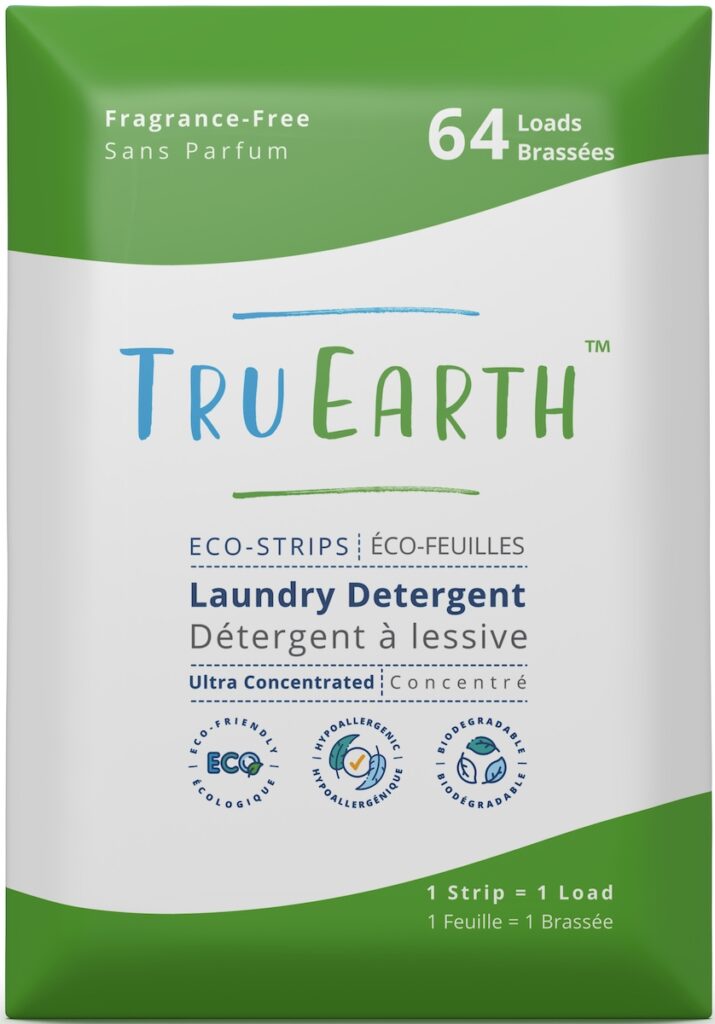 Overview
Cost- Refills cost $39.95 for 64 sheets*, which comes out to $0.62 per load
Pros
Lightest and smallest size of the bunch
Shipping and product packaging is integrated and minimal
Cons
Most expensive per load
Also uses synthetic petrochemical-based Polyvinyl alcohol
Results
Even though I have had some rare occurrences of tablets not fully dissolving, my preference here is for Blueland based on the overall environmental impact and negligible performance differences. It is nice that Blueland also is less expensive than the alternatives, and certainly plays a part in my preference over TruEarth sheets. I've been impressed with their products and have expanded my household to also use Blueland's hand soap and am especially fond of the powder dish soap.
Ultimately a big part of what makes a product eco-friendly is what impact it has (or could have) on the planet. The big question in my mind is: what is the real-world impact of Polyvinyl alcohol on the environment? Unfortunately, the answer is we don't yet know, and due to influential industry and trade groups, we may never fully know without good, independent, peer-reviewed research. Don't get me wrong, these products are a huge step up from the plastic jugs currently clogging shelves in the laundry aisle, but until we know that PVAs biodegrade fully and safely in real-world situations, I'm going to recommend (and myself use) a product with known impacts.
*Prices are from on published website retail prices at last check on January 27, 2022