Around the world, the concept of the reusable bag is catching on with gusto. The reasoning may differ from country to country, but the effects seem to be the same: less waste and more money towards environmental causes.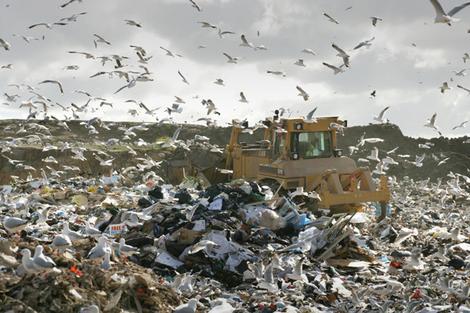 Many people claim that paper is more environmentally friendly than plastic, but the truth is far from that. Paper bags consume over 40% more energy to produce than plastic bags. Paper produces 50%-70% more pollutants than plastic bags in production. Paper bags also can only be recycled 5-7 times, and then the fibers are too short to stick together properly and still be useful. Unfortunately, plastic isn't the answer. Although they use less energy to produce, they're made of polyethylene, which is a man-made polymer that microorganisms don't recognize as food. Essentially they will dissolve over hundreds of years through photoradiation, but that still means they just become tiny granules.
Ireland introduced a plastic bag tax, referred to as the "plastax" in 2002. The tax is now about 33 cents in USD. The money from this tax goes to the environment ministry and is used for enforcement and clean-up projects. The tax had the desired effect of cleaning up all the bags that littered the streets. Their use of plastic bags decreased by 90% or 277 million bags altogether in the first three months! Isn't that amazing?
Australia followed suit and in 2009 the state of South Australia banned plastic bags as well. They estimated that 400 million bags would be "saved" in the first year. Studies were done previous to the ban that found that reusable bags used only 9% of the energy and 10% of the greenhouse gas emissions associated with plastic bag use.
South Africa started a trend that has led to nearly a continent-wide ban of plastic bags in Africa.  Africa has been plagued with a litter and pollution problem that has left gutters and sewer systems clogged with discarded plastic bags. The ban was instated to help relieve the spread of malaria and other questionable and unsanitary conditions that have come around as a result of the backed up gutters and sewers.
Several cities in the United States are gearing up to make similar changes. New York City, Seattle, Los Angeles, and Dallas have all had grassroots movements asking for a similar bag tax to appear in their cities. The reusable bag movement is catching on, but it takes action on your part to make it happen. Contact your local legislature to let them know you'd like to see something done about the plastic bag problem in your area.
[ad name="Go-ED-LgSquare"]
The Alternative Green Bag: