It's possible. The fact is, cities and states have regulations for water quality, unlike bottled water, which can have higher levels of arsenic, bacteria, and other contaminants*.
Recent studies of bottled water commissioned by EWG* have found high levels of disinfection byproducts, fertilizer residue, and pain medication, including 38 chemical pollutants altogether.

"FDA Safety and Consumer Protections [for bottled water] Are Often Less Stringent Than Comparable EPA Protections for Tap Water"
– 2009 U.S. Government Accountability Office Report (pdf)
Water quality can depend on what it is you are trying to avoid. Drinking water is tested for more than 300 contaminants (including chemicals, minerals, and bacteria), with about half subjected to water quality standard limits. The most common pollutants are disinfection byproducts, nitrate and arsenic.
Top contaminants found in drinking water are: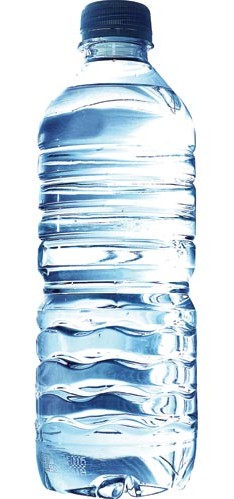 MICROBIOLOGICAL CONTAMINANTS
Cryptosporidium
Coliform Bacteria
Turbidity (Cloudiness)
INORGANIC CONTAMINANTS
Arsenic
Chromium
Cyanide
Lead
Nitrate
Perchlorate
Thallium
ORGANIC CONTAMINANTS
Atrazine
Cis-1,2-Dichloroethylene
Dibromochloropropane (DBCP)
Dichloromethane (DCM)
2,2-Dichloropropane (2,2-DCP)
Di-(2-Ethylhexyl)phthalate (DEHP or Phthalate)
Ethylene Dibromide (EDB)
Haloacetic Acids (HAAs)/Total Trihalomethanes (TTHMs)
Hexachlorocyclopentadiene (HEX)
Methyl Tertiary-Butyl Ether (MTBE)
Pentachlorophenol (Penta)
Simazine
Tetrachloroethylene (Also Called Perchloroethylene, PCE, or PERC)
Toluene
Trichloroethylene (TCE)
Vinyl Chloride
RADIOACTIVE CONTAMINANTS
Gross Alpha Radiation
Gross Beta Radiation
Radon
Tritium
Uranium
Several of these have allowable and maximum exposure levels, which are monitored and reported on by your local water municipality. When levels exceed maximum limits, laws require you be notified. Many of these are also found in tests of bottled water, but are not reported or monitored, they only need to pass FDA rules (which are different than EPA standards for drinking water).
Bottom line, most bottled water is safe, but don't be fooled into thinking it is superior to the water you get from your tap. Check to see how your tap water stacks up on the EPA's site: http://water.epa.gov/drink/local/
*Sources:
Natural Resources Defense Council (NRDC) – Bottled Water FAQs; Common Containment Guide (pdf);
Environmental Protection Agency (EPA) – Local Drinking Water Reports
Environmental Working Group (EWG) – Bottled Water Scorecard (pdf); Bottled Water Quality Investigation