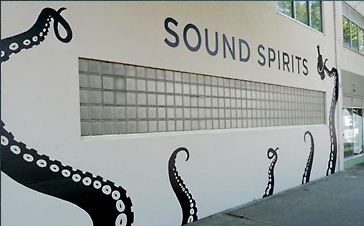 It's pretty amazing what you can find just leisurely walking around Seattle. Case in point, the other day I decided to take a walk down 15th near the Interbay area and ran into Sound Spirits, a Seattle craft distillery producing primarily Vodka and Gin (with an Aquavit coming soon!) under the label Ebb+Flow.
Billed as Seattle's first distillery since prohibition, Sound Spirits uses local ingredients to distill each batch by hand at their Interbay facility.Their entire operation is contained within this single building, including the distillery itself, tasting room and store.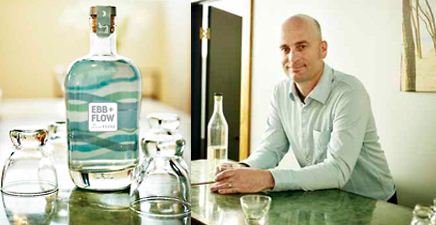 Most days, you can find Steven Stone hard at work distilling and crafting new creations, although he never seems too busy to give a quick tour and discuss the finer points of spirit distillation. While they only sell and sample Gin and Vodka at the moment, they have future plans for whiskey, absinthe and various traditional European aperitifs and liqueurs.
Sound Spirit Offerings:
[ad name="JPrectangleSTD"]
Ebb + Flow Vodka is a single malt vodka made from 100% Washington Palouse Malted Barley that has notes of vanilla and just a hint of natural sweetness.

Ebb + Flow Gin is crafted to bring out the best in classic cocktails, with a rich balance of flavors: herbal, citrus and spice.
You can find them located at:
1630 15th Ave W,
Seattle WA 98119

Check out their website Drink Sound Spirits for updated hours for tours and tasting.