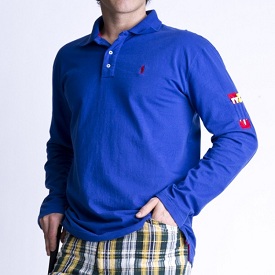 Thomas over at Tomi Otee was kind enough to send me some new organic polo shirts for my golfing. I found them to be not only comfortable, but also really like their modern cut and sturdy feel. The tee holders designed into the sleeves are a great functional focus piece and set them apart from your common polo shirt.
Tomi Otee is out to make stylish and functional golf clothing more sustainable with organic fabrics. Specially designed with a golfers quiver on the sleeves to hold your tees in a convenient and comfortable place. These polo style 'golfer shirts' come in long and short sleeve, and are designed for a flattering, yet comfortable fit. They fit slim but allow for a smooth, unhindered swing.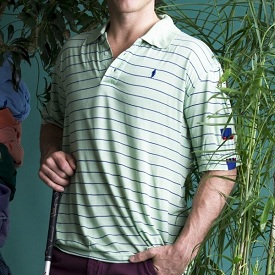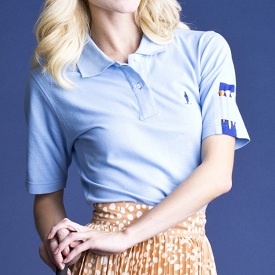 Tomi Otee Participates in textile donation and recycling programs, partnering with one of the largest golf facilities in NYC to collect used golf clothing.
A step towards a more sustainable golf environment, it also integrates a local component. Designed and manufactured in New York City, it is locally made and produced NYC for a fully contained domestic product.
Check out their bermuda shorts for a stylish new golf-specific organic clothing experience.