I was shocked, just as you might be after my last article on how long things take to biodegrade. It seems to be biodegrade month here on The Chic Ecologist, so I am very happy to be reporting on a company that has developed a way to allow their product to biodegrade in a non-compost environment – particularly a landfill.
Sustainable shoes are starting to gain some attention from Toms and Reef, to even New Balance, larger shoemakers are getting into it. There have been a few pioneers in this industry, shaping it as they go, one of these brands is Simple.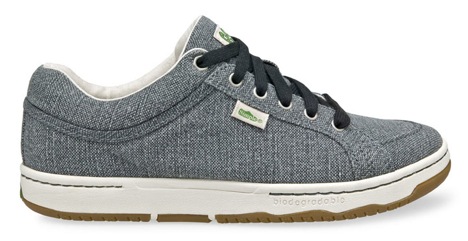 Simple Shoes are coming out with a new line of shoes called BIO-D with a biodegradable outsole and midsole with an impregnated pellet mixture containing millions of tiny microbes to ensure it's journey to dirt. Like their existing line of ecoSneakssustainable footwear, they are made with materials such as recycled car tire bottoms, hemp uppers, organic cotton linings, recycled plastic bottles (PET) shoe laces and foot beds, and water-based glues.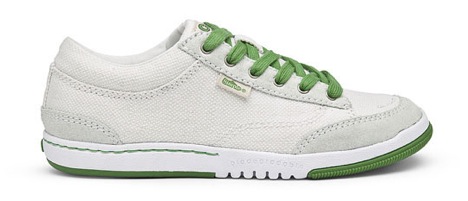 The process only begins in landfill or compost-like conditions, so they will not be a pile of dirt in your closet overnight. Because they can degrade in both anaerobic (without oxygen) and aerobic (with oxygen) conditions, they actually will break down in a landfill.
Slated for a Spring of 2010 release, I look forward to giving these guys a go! I may even try and compost them just to see the process- you can look forward to a post in as little as 20 years!

[via
treehugger
]