A topic covered often here on The Chic Ecologist are brands and stores which carry eco friendly clothing. Based in Chicago, Verdessence is an on-line retailer opened by Lauren McGinty and Michael McCarthy out of a desire to promote positive change in the world. They were kind enough to send me an item from one of the many eco-friendly brands they carry, a sustainable hoodie by Edun (and no, that is not me in the picture).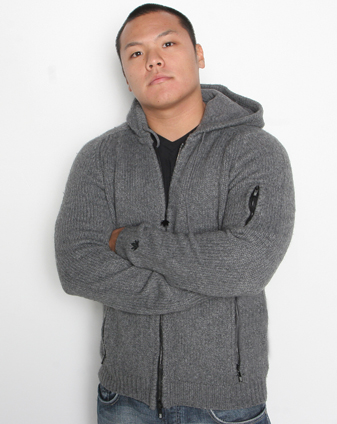 Edun is probably best know by its celebrity co-founder, Bono from the band U2. Edun is a socially conscious clothing company launched in spring 2005 by Ali Hewson and Bono with a mission is to create beautiful clothing while fostering sustainable employment in developing areas of the world, particularly Africa.
The hoodie I received was made in Africa (Madagascar to be exact) by sustainable and recycled elements like wool, polyamide, cashmere, and PBT. It has a very modern fitted look and is top notch quality, as I would expect with all the brands Verdessence carries.
I actually initially ordered the Sameunderneath hooded coat (which was brilliant by the way), but I indicated the wrong size. The return/exchange process was very quick and easy making it painless to get a really great item. Verdessence adheres to sustainable values and makes sure that each of their products falls within at least one of the following guidelines: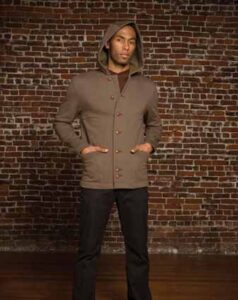 Organic – grown without the use of toxic pesticides and fertilizers.
Recycled/Reclaimed/Repurposed – made from existing materials and/or products.
Natural – made from non-synthetic, non-toxic materials found in nature.
Sustainable – fabrics or materials made from easily renewable resources.  Some of these include bamboo, Tencel, Modal, and hemp.
Fair Trade – obtained from sources where fair labor practices are in place, sweat-shop free.
Handmade – factory free, made without producing toxic fumes and without draining valuable resources.
Energy Efficient – resulting in a reduction of the energy used for a given energy source.
Check them out, you might just like what you find!