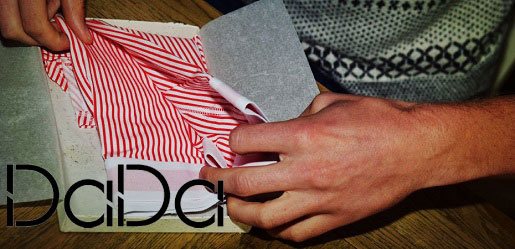 DaDa is a men's underwear brand based in Scotland using sustainable materials to develop comfortable underwear. Fabrics such as organic cotton, bamboo rayon, seaweed, coconut shells and even coffee grinds have been developed and combined with stylish patterns and fits.
Their first collection has focused on developing three distinct styles, which can be found as a part of their Kickstarter Quarterly Underwear Club (until Dec 22nd) or for sale on their website at DaDa.com
DaDa has also taken it the extra step and ensures the social responsibility of manufacturing. All of their workers are paid a living wage, they get free meals and transport to and from work so they don't have to move away from their villages. To ensure compliance, all of the plants are ISO9001 accredited and Garments without Guilt certified and audited regularly.
"Dada is good for the conscience. We make Social Responsibility a main focus of our company."
-DaDa