Winter: tis the season to be jolly. Christmas and Valentine's day have already come to pass, but the season hasn't lost all of it's festivities for those of us enjoying the Winter Olympics. Some time during the beginning of each month though, in spite of how joyful the season may be, you're bound to get an envelope in the mail that'll bring you down from all that cheer. Inside the envelope, you'll find a letter with a lot of fine print and a very clear number representing how much money will be going to go towards paying off the additional heating expenses that every Winter brings along with, the Winter hangover.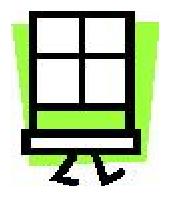 Environmentally sound technology has advanced though to the point where you can stay warm in-doors without paying as much of the annual extra costs of heating utilities and without causing unnecessary harm to the environment. It's a win-win situation in the form of a window material that won't even clash with your drapes.
The technology is called Low-emittance coating and is applied to the glass during the manufacturing process but the science behind it is pretty simple. When your home is warmed up, eventually things will cool down (it's why you have to keep the heater on over extended periods of time) as the heat radiates. The heat leaves in the form of infrared radiation, and these microscopic layers work to prevent that by only allowing specific frequencies through. Best of all though, it can work both ways. So in the Summer the same coating that kept heat in during the winter, can keep heat out (diminishing the need to keep rooms regularly air-conditioned).

[ad name="Go-MM-LgSquare"] Aside from it's implicit function, what's the best feature of this environmental alternative though? Low-e coating is classy. It's see-through, and it beats the limited selection and comparable inefficiency of those who go the insulated curtain route, and it doesn't have the potential to infringe on your home décor choices.