Electric motorcycles are starting to pop up everywhere now. The technology is here, and like the Tesla did for electric cars, the designs are starting to get sexy. A handful compete for top honors in the Zero emissions division at the Isle of Man TT to prove their power and reliability, but some are flying in under the radar. Prototypes are turning into production models, and many are already available for purchase at reasonable prices.
Here are the top 5 hottest electric motorcycle companies: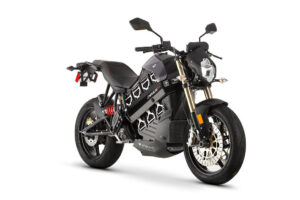 Probably the most recognizable, and most successful of the group with regards to combining performance and reliability into a reasonably priced product that is available now, Brammo's Empulse R is a sweet street machine. Capable of accepting a charge from multiple sources, including the public EV charging stations, the Empulse is a great replacement option for the everyday rider who wants to sacrifice nothing. With performance comparable to a 600cc twin, they have even retained a manual gearbox for those who love to shift. Recently acquired by personal recreation vehicle company Polaris, Brammo now has a whole lot more power behind it's brand. Available to buy and ride now from $15,000 – $19,000.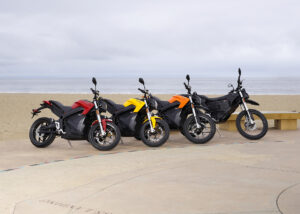 Zero offers a similar lineup to Brammo with a full line of practical, yet sporty, urban and crossover bikes that offer plenty of range for your daily commute (and weekend getaways). Where they did splurge a bit wasn't on a GP style bike, but instead a Trial-type bike, allowing for some pretty extreme obstacle riding or urban maneuverability called the Zero-FX. All of Zero's bikes feature direct-drive, so there are no shifts- just on-demand electric power. Available to buy and ride now from $13,000 – $17,000.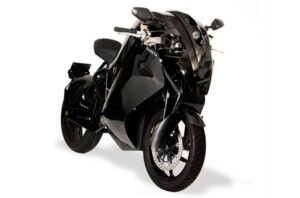 The Saietta R is probably the most boldly styled motorcycle on the list, with an aggressive front end reminiscent of a charging bull. This ride has the power to back it as well with 96 horsepower and a top speed of 105 mph. Expected range is right around 120 miles, and it only takes 3.5 hours for a full charge. Agility Motors is based out of London, and has even set the first British e-motorcycle land speed record with the Saietta. With everything included and no options to speak of, you can expect to pay just under £20,000 for the Agility Saietta R.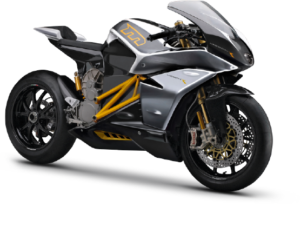 Living in San Francisco, where Mission Motorcycles are based, my home team excitement and anticipation for it's first production bike leaves me doing a double take every time an electric sportbike goes by. Beautifully designed with the track in mind, the Mission R reflects the look and feel of a GP bike, but takes it to another level with electric technology. Beautiful displays, styling, and performance all combine to create a motorcycle that is familiar, yet mind-blowing at the same time. Starting at $32,500, currently they are only taking reservations.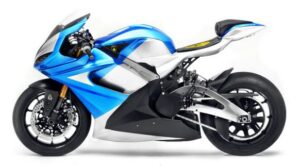 Lightning Motorcycle
The title of world's fastest production motorcycle belongs to the LS-218, Lightning Motorcycle's flagship electric superbike. That is a big deal, especially considering that it not only covers the fastest electric motorcycle, but all production motorcycles, gas or electric. That's where the 218 comes in as it reached 218 miles per hour to claim the record, all on solar produced energy! Starting at just under $39,000 – these 200hp monsters they are still a premium, low production run bike. As the technology gets better over the next few years I'm sure we will see the specs rise and prices fall.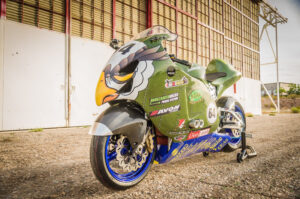 Brutus
Winner of the 2014 Electric Modified class of the Pike's Peak run, the Brutus V2 Rocket electric superbike made quite a debut last year. It is still under development, but Brutus has 3 other offerings that are currently in production. An offshoot of Bell Custom Cycles, Brutus is an American motorcycle company instilling soul and nostalgia in each of their creations. With Harley-esque feel, their electric cruisers and cafe-racers have the look of a rich history, finished with a modern edge (and internals).


With many of the new electric motorcycle companies moving beyond borrowing components and frames from existing traditional bike manufacturers into custom designs and fabrication, there is no telling if or when traditional motorcycle companies will throw their hat in the ring before being eclipsed by newer technology. We've come a long way since 2008!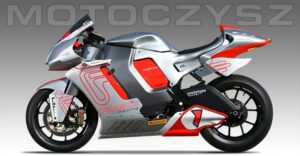 One cutting edge motorcycle company missing from this list that definitely deserves a mention is MotoCzysz. With huge leaps in developing traditional engine motorcycles to his domination of the IOMTT, founder Michael Czysz's passion and innovation drove the industry to new heights.
Harley Davidson is attempting new strides in the cruiser style with their Electric LiveWire motorcycle which was featured in the latest Avengers movie. One of the first potential offerings from a big factory shop should prove interesting- I anxiously await Ducati's response!