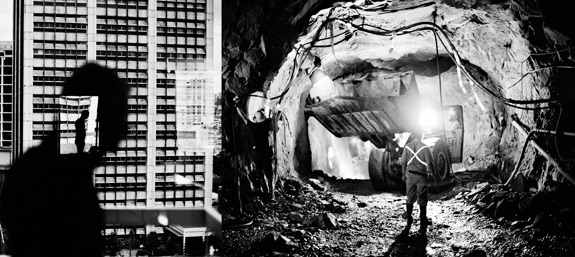 Sustainability and Photography- one of the most powerful mediums of change is the photograph. Images have the power to enrage, to calm, to motivate and educate. Prix Pictet brings together some of the most influential images by photographers immersed in a changing world to promote sustainability. This year's theme is Earth.
I love it when I can combine two of my biggest passions as I am not only a huge proponent of sustainable, eco-friendly living, but also of photography. As an ecologist, I spent many hours in the field capturing butterfly images and nature and wildlife photographs, but my images pale in comparison to the feelings inspired by the images chosen for this years shortlist.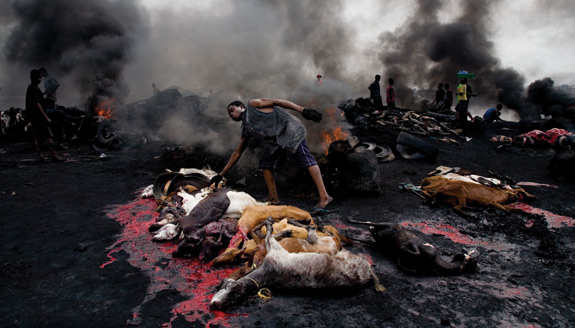 Food riots. Loss of forest cover. Desertification. The ecosystems we depend on appear to face resource demands already beyond their capacity. As governments try urgently to stimulate growth, a central question remains. Can the earth's complex living systems sustain the future consumption patterns of another three billion people in the world's population by 2050?
Sponsored by the Geneva private bank Pictet & Cie, the Prix Pictet is the world's first prize dedicated to photography and sustainability. Its mandate – to use the power of photography to communicate crucial messages to a global audience and educate about the immense social and environmental threats of the new millennium.
Check out all of the beautiful photographs from each photographer and pick your favorite, or check out past winners.
images:
Christopher Anderson – Gold Mining, 2008 Venezuela (top)
Ed Kashi – Nigeria, 2006 from Series: Curse of the Black Gold: 50 Years of Oil in the Niger Delta. (middle)
Images courtesy of the artist and Prix Pictet
[via
NPR.org
]