Twitter is a great place to learn, interact and stay up to the minute on local, regional and national news, events or just connect to the people and issues you care about. Here is a list of some of the biggest and best tweeters sorted by categories. Scroll down and find your interests and connect, or share your own favorites in the comment section below!
Green Living
Green News
Eco Opinions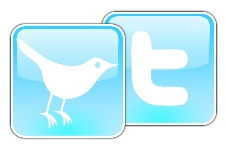 Green Products
Eco Fashion
Eco Shopping
Environmental Non-profits
Environmental Issues
We hope you enjoy the list, and remember to add us (@chicecologist) as well!