Here are some of my recent favorite finds, reader suggestions and sustainable or eco-friendly finds. Enjoy!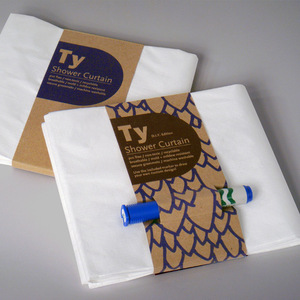 Grain, a local (Seattle) design consultancy and studio has developed a really cool Eco-friendly DIY shower curtain. Based on their popular Ty recyclable shower curtain, the Ty D.I.Y. Edition includes a choice of blue, green or black permanent marker for your own personalized design.
Made from 100% High-Density Polyethylene (HDPE), one of the most commonly recycled plastics, and nickel plated metal grommets, it is PVC (and smell) free.

A typical vinyl shower curtain contains 108 volatile organic compounds, is hard to keep clean, tears easily, and is not recyclable at the end of its life. Ty and Ty D.I.Y. Edition, on the other hand, are made from a spun-boned #2 plastic material, which unlike typical vinyl shower curtains, is PVC-free and doesn't off-gas. Additionally, Ty and Ty D.I.Y. Edition are more durable and mildew resistant, while being machine washable and recyclable at the end of their useful life.
With endless potential, I found some inspiration from their local artist competition: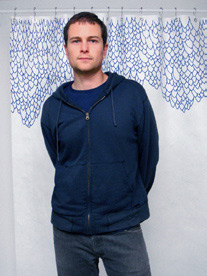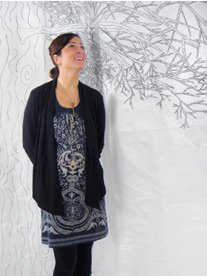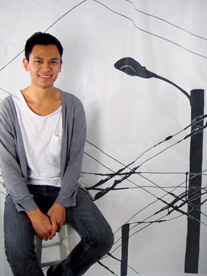 $33.00 from grain




Full Circle is a great place to find eco-friendly cleaning hardware. From fully biodegradable pot scrubbers, to brushes, natural cellulose sponges, loofas and more. Natural, biodegradable, sustainable, are all words I would associate with these products. No oil or plastic is used for these products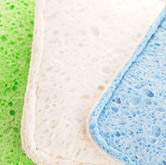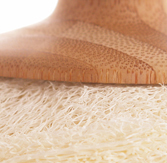 Using innovative materials such as Bonterra™, a plastic like substance made from from cellulose and starch from plants, paired with traditional materials like bamboo, you can be sure these products won't be outlast your dishes.



Grow and Make is a relatively new online store for all things eco-friendly and sustainable. Just perusing through, I found several cool items that are pretty hard to find out there. Dealing with hardware, home improvements, DIY and more, its just another cool resource out there on the web.
Their blog is also worth checking out, with tips on composting, product demos and just good old sustainable living ideas.