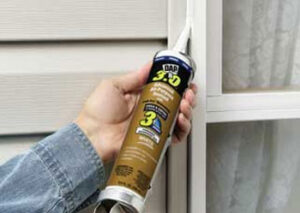 Looking for ways to save some money? Energy conservation is a great way to reduce your energy costs and save money (and the environment). Here are 5 easy do-it-yourself (DIY) energy saving tips you may not have thought of.
Insulation and Leaks –
A huge way to reduce your heating and cooling bills is to reduce the air flowing out and in to your home. Grab a tube of silicone caulk and and seal cracks around windows, beneath doors, around fittings (check wall switch & outlet plates). Once your windows and doors have been sealed, insulate! The attic and outside walls are obvious and bang-for-buck insulation targets, but windows and doors can really make a difference too. Double and triple paned windows will make a huge difference, but so can just installing and drawing a heavy curtain in the winter or closing reflective blinds in the summer.
Water Heater Blanket –
These insulating blankets can lower your water heating bills by keeping the heat in. Don't forget to add pipe insulation over the hot water pipes leading from the tank too for an extra boost.
Already have a water heater cozy? Really cut your energy costs by turning down the heat. Don't heat your water to 160 degrees if you only need it at 120 degrees! You will see significant changes in your heating bills for each little turn, or just go all out and upgrade to a tankless water heater. For maximum effect, turn down your home programmable thermostat in the winter and up in the summer.
Area Rugs –
Believe it or not, if you have hardwood floors or tile, you may want to invest in some area rugs to keep home temperatures constant and comfortable. While it may not seem like it, rugs can help insulate you from hot or cold floors and give you a more comfortable feeling environment. It may be more psychological than physical, but if you turn down your thermostat a few degrees, you will appreciate a cozy rug beneath your feet.
Plant Some Trees –
Trees provide significant insulation from summer sun and can help hold in warmth during the winter. They have been known to provide a 20% to 30% savings in heating and cooling when properly placed. Be sure to do your research on the type of tree to plant. As a general rule, native trees (those indigenous to your area or climate region) will probably provide the best results with minimal issues. Things to be aware of: roots, watering needs, height, size and growth rate.
Clean!
Clean your dryer vents, lint traps, refrigerator coils, air conditioning and heater coils, intakes and filters. By keeping these items clean, you will help your appliances run more efficiently, using less power and saving you money! You will notice that your clothes dry faster, fridge runs cooler and your home stays comfortable while using less energy. It can make a bigger difference than you may think!
More quick power saving tips:
Use your microwave more:
it uses less energy to heat your food than a stove or oven.
Hang your laundry in the summer:
can really reduce laundry dryer energy costs.
Dry dishes naturally:
don't use the heated dry setting on your dishwasher, it takes a bit longer, but cuts down on your energy costs.
Water saving shower heads:
save gallons of water per shower.
Upgrade to energy efficient EnergyStar appliances and electronics:
most provide significant energy savings to traditional and older model appliances and electronics.
Keep your refrigerator and freezer stocked:
ideally about 80% full, so as to keep temperatures consistent without restricting air circulation, can reduce cooling costs.