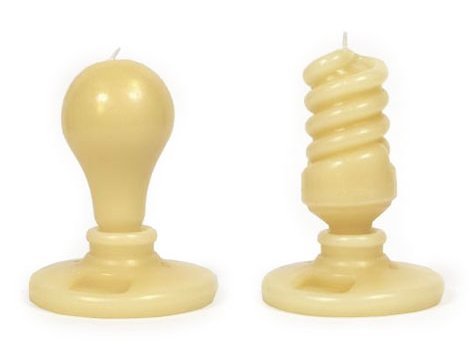 I just had to share when I found these. They are a bit of a curiosity rolled up in a novelty, but they are clever. Made of beeswax and available in green and natural off-white (with more color combination's coming available), these candles are pretty green to the environment too. The design by Harry Allen is so complete, they even unscrew from their base. Light up your eco party with a CFL candle, or use a green incandescent bulb, either way the style is illuminating.
Both the spiral fluorescent and standard incandescent are available for $25
*Note – The product has been removed from the original site, but you can see Harry Allen's other designs on his website.