I get so many requests, tips and emails every week (more than I could possibly write about or feature) that it would be a shame for me to withhold them from my readers. Here are some of my favorites from the last week including sustainable gift wrap, eco-friendly soaps and recycled fire hose bags. Enjoy!
Living Ethos – Sustainable Gift Wrap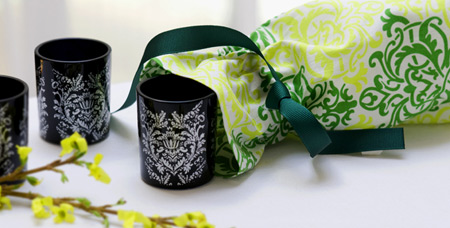 LivingEthos produces sustainable gift wraps for any occasion. I am a big fan of this site, especially the design and overall look- their products look very cool too. Founded by a former solar energy marketing mom, LivingEthos is a solution to a wasteful disposable gift wrap problem. Designed to be easy to use, sturdy enough to last for decades and look "so stylish that my not-so-green family and friends wouldn't roll their eyes at the sight of it," I think she was successful.
We believe that you shouldn't have to sacrifice style to simplify your life and make eco conscious choices. Our job: bring clever, hip (not hippy), planet-friendly solutions to everyday life.
These are more than your run of the mill drawstring bags, each gift wrap is made from cotton (with plans to source organic cotton in the future), 100% recycled polyester and are colored using formaldehyde-free and AZO-free dyes. The attention to detail even goes so far as: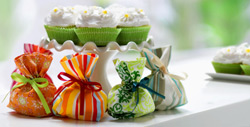 • Drawstring grosgrain ribbon creates a decorative gathered top
• All inside seams are finished
• Bottom gusset helps our gift bags sit up straight
• Finished buttonhole edges to eliminate fraying


Soap Hope – Eco Friendly and Skin Friendly Soaps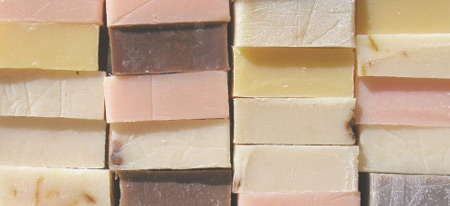 Although not the best designed website, this book shouldn't be judged by its cover since all the soaps they carry are hand selected to ensure that it is truly 100% all-natural and cruelty-free. Soap Hope carries brands like Indigo Wild (goat's milk bars are great for eczema, psoriasis and acne!), Hugo Naturals, A Wild Soap Bar, Pangea Organics and Fraiche.
Not only do they carry amazing soaps, they also use environmentally sustainable business practices to cut costs. Shipping in reused locally-donated and clean cardboard boxes, dubbed the "Ugly Box", they are broken down to fit each order so that each box gets another round or two of use before being recycled. All unnecessary packaging material is cut out to reduce shipping costs and waste.
In addition, Soap Hope operates under the paradigm of "Good Returns," which means they invest 100% of yearly profits in micro lending funds for women entrepreneurs around the world.
Feuerwear – Recycled Fire Hose Bags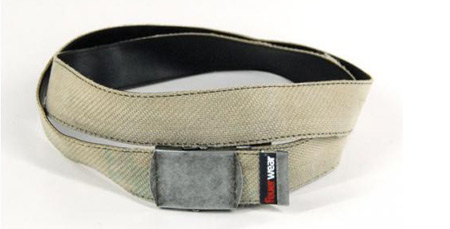 Constructed of recycled firehose, truck tarpaulin and safety seat belts, this gear is HOT. Feuerwear has bags, belts and wallets all made from fire fighting gear saved from the landfill. The designs are all very unique since they incorporate the natural coloring of the hose, printed numbers and identifying marks, so you will always get an one-of-a-kind original item.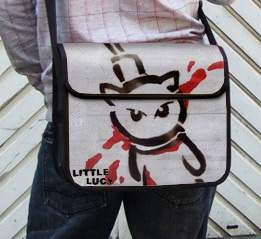 They also just teamed up with notorious Berlin street artist El Bocho to create a line of limited edition works, check them out before they are all gone!


If you have any tips, suggestions or faves, send them to me! Just click on the Contribute tab above and it might make it's way onto the homepage!