There is something about artisan jewelry that captures me, but only when it is beautiful and unique. Julia Failey embodies that spirit with her wonderfully designed nature inspired eco jewelry. I am especially drawn to the pieces displayed below, and it was the rose vine bangles that really captured me.
Designed and crafted in her Chicago studio, Julia uses sustainable practices in creating jewelry and uses reclaimed, deoxidized sterling silver to reduce the need for destructive mining (more about eco diamonds and destructive mining practices).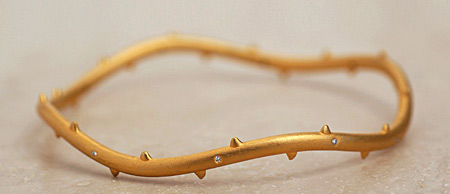 "My jewelry intends to remind us of the subtle beauty that surrounds us and raise awareness of our connections to our environment. I challenge myself to find unique and intriguing ways to reflect intricate details and movements in nature that may otherwise be overlooked."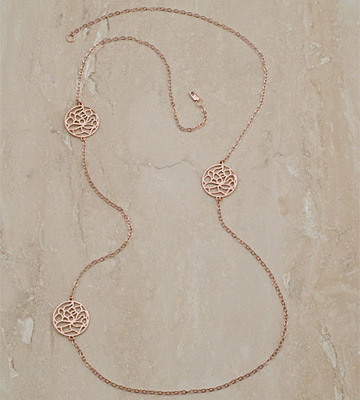 Proceeds support several local Chicago environmental organizations as well as larger national groups like the Natural Resources Defense Council (NRDC). Check out some more of here amazing designs, or have her custom design something special for you at juliafailey.com. She has set up a blog on her site as well to keep everybody informed of her goings on.