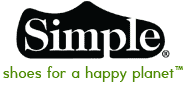 Simple
Casual shoes should be comfortable, but why not make them earth friendly too? Simple did just that and as shoe companies go, this is probably one of the top eco-friendly large shoe companies out there. With materials ranging from recycled tires, organic cotton, jute, hemp, bamboo, natural latex and BLC leathers, Simple shoes are innovative in their efforts to lower environmental impacts. They even package their shoes in is 100% post-consumer recycled boxes.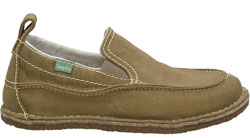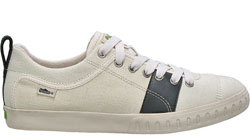 They even have a video out about their story, and it's pretty interesting and entertaining. It shows the amount of thought and care put into each shoes design and environmental impact.
Timberland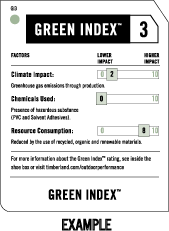 Looking for hiking boots or work shoes? Timberland has come along way with their corporate social responsibility and product labeling. Becoming the first to label how eco-friendly their shoes are on the box by assigning each a carbon footprint score, they are raising awareness to the impact of everyday items most take for granted.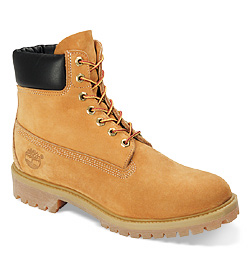 Reef
Sandals your fancy? Reef has a line called Reef Redemption that utilizes Recycled EVA, Hemp, Jute and water based adhesives. Combinations of these elements are put together into on one the most popular and comfortable flip flops around, just ask the surfers. Reef also supports non-profit conservation groups (mostly ocean related) and humanitarian efforts with 1% of all sales.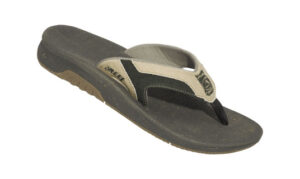 For more suggestions, and smaller lesser known shoe makers, check out the Great Green Shoes blog.