Starting at $49,900 the new Tesla Model S electric sedan is not only comparable with many German automobiles, it is styled like a much more expensive car. With lines that hint at Austin Martin, Jaguar, Audi S models and Maseratis, this car is got it going on!
The stats are pretty impressive too and reflect the milestones in electric car technologies. A 300-mile range, 45-minute fast charge capability and the ability to charge from any outlet, all with a 0-to-60 time of 5.5-seconds plus it even seats seven (although I'm not really sure where the other 2 people fit)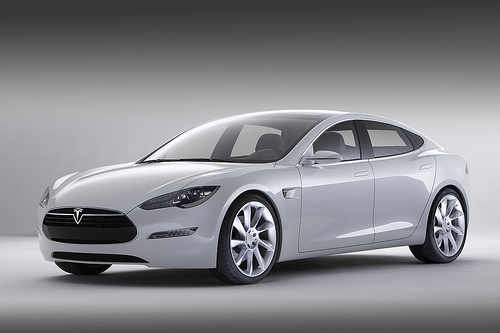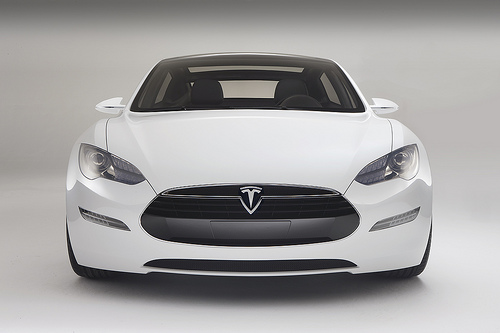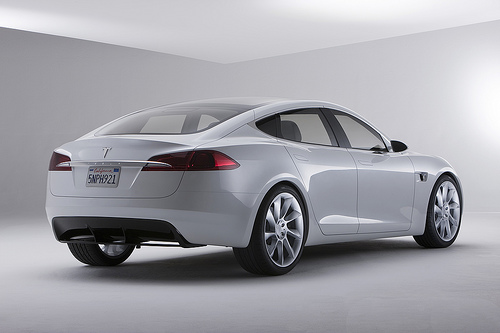 More specs:
– 300 mile range
– 45 minute QuickCharge
– 0-60 mph in 5.6 seconds
– Seats 7 people
– More Cargo space than station wagons
– 2X as efficient as hybrids
– 17 inch infotainment touchscreen
They are slating to produce 20,000 units per year beginning in 2011, built on their very own platforms (as opposed to building on the Mercedes chassis as once rumored). There are also plans to build a Sport and AWD model to lure the Quattro fans. Hopefully this is not a pipe dream for the struggling Tesla motor company, as I would love to see these on the streets in 3 years.